Digital Files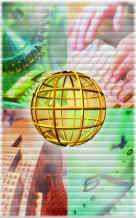 High-quality, reliable and low-cost service
to help your business grow!
PC file formats*

Mac file formats*

Adobe PageMaker

Adobe Illustrator

Adobe Photoshop

Adobe PageMaker

MS Word

Adobe Photoshop

PowerPoint

QuarkXpress

QuarkXpress

Corel Draw

MS Publisher

MS Works

Generic Cad, TIFF, JPEG, & EPS Files

*Other programs and versions are being added regularly. Please call us toll free to inquire if you don't see what you need in this table.
Please note that when you submit your files as PDF, TIFF or EPS, we can usually give you a quicker turnaround. However, we welcome all of the following software programs.


To send us your files, you may:
Transfer files using this button: (ideal for large files!)
send files as email attachments to: service@color-copies-online.com
Save time by compressing your files (zip for PCs, Stuffit for Mac).
Standard $7.00 RIP applies to all file orders.

In by 9:00 A.M., same day shipping on most orders.
Please call our toll free number if you have any questions.
1(877)957-2665
Quick low-cost delivery available through UPS and FedEx. USPS service is also available